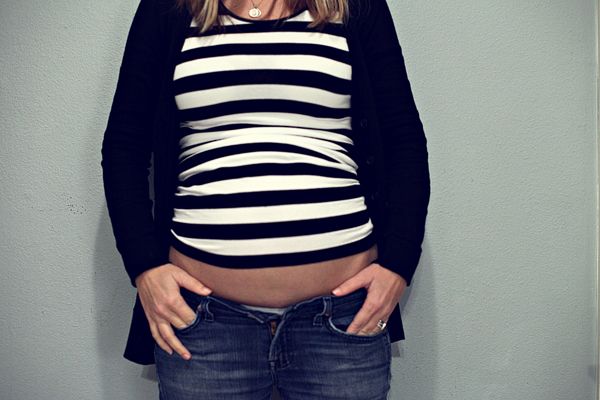 i'm on my third. a measly 15 weeks along.
i haven't been able to button my pants for almost two weeks, and when i went to the garage to find the blasted Maternity clothes, they were no where to be found.
i do not, and i repeat, DO NOT want to have to buy new clothes. dreading it.
wishing that the maternity fairy will magically make my soft comfy jeans reappear.
i have a week tops to fool myself into thinking that walking around like this is acceptable.