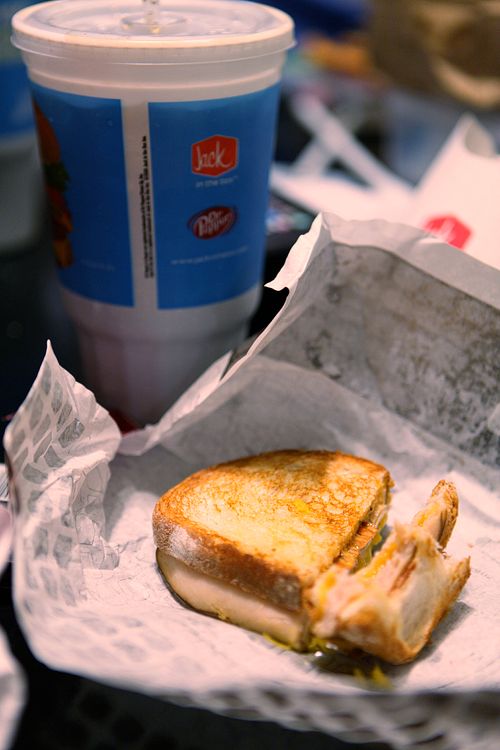 today we ate out for two meals.
lunch was spent at ihop where we all enjoyed a free stack of pancakes. yes, i even ordered for dane. they were free.
dinner was spent at jack in the box. where you got a free grilled sandwich if you ordered a large drink.
but the question is, did i go because it was free? or did i go because i am cheap?