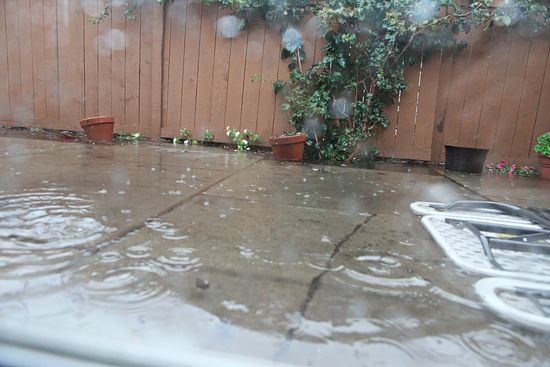 that's about four inches and rising in my back patio. no big deal.
you know beautiful huntington beach? well today we were on tornado watch. raindrops the size of coke cans, parking lots turned to lakes, and i still made it to walmart.
and today is suppose to be the least of it. looking forward to the next two days inside!