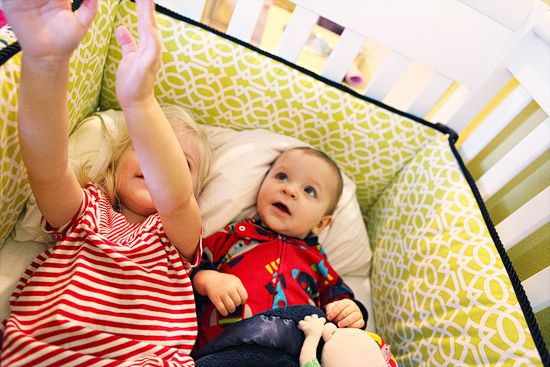 it's become a regular occurrence.
i go to get the kids up from their naps and i find emmy with her pillow and blankets in dane's crib. he is normally covered in numerous stuffed animals, books, cars, his train set... if it's in the room, it's in his crib.
he doesn't seem to mind. and neither do i.